It's common knowledge that bakeries use basic pink boxes to package their goods. Probably a lot of these boxes are in your recycling bin if you enjoy delicatessens or donut shops. If you run your bakery, you may be looking for creative bakery packaging ideas to set your operation apart. You've put a lot of effort into developing original recipes. There's no reason you have to follow convention when it comes to product packaging. Discovering a unique packaging theme may be the key to rebranding your company freshly and interestingly.
How Do Bakeries Use Custom Pink Boxes for Cake Packaging?
Bakeries use pink boxes for packaging for cakes because it attracts buyers more and looks cool as well. Pink Bakery Boxes have a Kraft interior and are stunning in pink. Boxes not only look fantastic, but they are front loading and have secure locking corners to ensure that no delectable goods may escape. Even though these boxes are a lovely shade of pink, recycling makes them greener. These adaptable boxes are easy to store and put together, which will save you time and make your clients happy. Suitable for a variety of baked goods, including donuts, cupcakes, cookies, and cakes. Color and board thickness may vary due to the new supplier.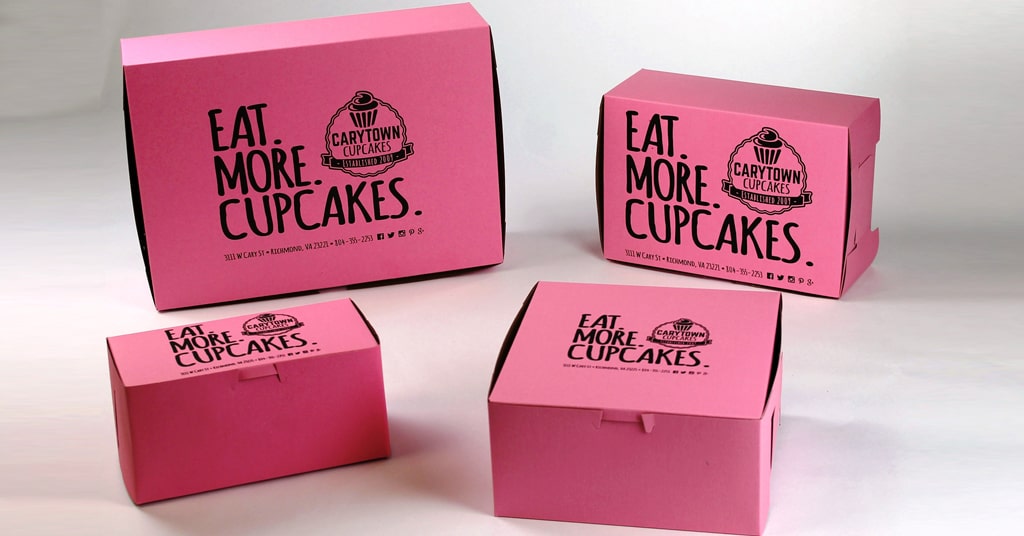 Customized Boxes for Cake Packaging:
You can use different types of boxes especially pink custom boxes for the packaging of your bakery items. It enhances your sale and promotes your brand more. Especially business needs to make custom cake boxes. It helps to make your cake as fresh as it is.
Boxes for Cookies in Vibrant Colors:
Cookies are fun, what could be better? You will need packaging that showcases how tasty your cookies are if that is one of your specialties. When you use vibrant colors, especially pink for your cookie boxes, your bakery will appear cheery and jovial. Pick your packaging with surprising colour combinations, like teal, blue, and brown, if you want your packaging to look lively and contemporary.
Purpose of Windows in Cake Boxes:
Window boxes are the packaging option for bakeries that best displays your goods. Cake boxes with windows best display the beauty and sweetness of your cake. Although you might not believe it matters, it does. Just an Imagination! One evening, a customer comes into your bakery before riding the metro home.
If you package your goods in window boxes, everyone on the subway next to this person will see your mouthwatering baked goods and they could just remember the name of your bakery the next time they have a sweet tooth. You don't even have to pay extra for this deceptive style of advertising.
Benefits of Using Customized Cake Boxes:
Customized and luxury cake boxes also provide firms with a wide range of additional advantages. Here, we'll highlight a few of them to help you comprehend their importance.
Create A Reputable Brand Image:
These packages provide the company with a lot of advantages. Although many people are unaware of it, it is one of the most significant benefits that bakers may obtain from them. These boxes offer excellent protection. This implies that they can protect the stuff placed inside. People's image of a brand is improved when they receive their things in exceptional safety. These containers also respect the environment. It's because they are recyclable and biodegradable. Nowadays, people place a high value on sustainability, thus they tend to value brands that employ sustainable practices more highly.
Promote the Company:
Well, a lot of companies utilize custom packages for efficient marketing. Not only that, but they may also advertise their brand in a variety of methods. For instance, getting their cake boxes with the logo printed on these packets is simpler for bakers. They can improve their branding potential by having a slogan. Many of them make use of hues related to their industry. Not only that, but some of them also create a die-cut window in the form of their logo on them. This demonstrates how exceptional they are bakers. This is a useful feature that these boxes offer at a reasonable price. Besides these, individual cake boxes are also beneficial for one person. So many businesses make individual cake boxes that help you to present your cakes to individuals.
Present Rich Standard:
The quality of a business is correlated with the goods it offers. Additionally, consumers assess the quality of a product by looking at its packing. This makes a clear connection between a brand's packaging and how people perceive its class. They can be produced in customized quality for bakers. Not only is their material quality variable, but so is their printing quality. Brands can use this to have products created to their specifications. By doing so, they can show off their high standards to their clients.
Attract Prospective Clients:
Do you have any ideas as to how these bakery bundles can appeal to "possible customers"? People observe your consumers carrying these boxes when they purchase things from you in these containers. As a result, many companies want to have them produced in distinctive designs. Additionally, their shape is alterable. Bakers also design appealing visuals. These factors cause other individuals who could become brand consumers to notice this attractive packaging. They may also be drawn to that.
Increase Customer Loyalty:
Are you interested in learning how bakery packaging boxes may win over clients' loyalty? There is branding information on these packets. They are of outstanding quality as well. Many companies choose to have attractive images put on them, which gives them the courage to carry them. These actions demonstrate to customers how much a brand values its business. This item aids in gaining consumer loyalty.