Whether it be weddings, Christmas or any party. Bakery items are a must-have at these events. They add to the joy and happiness of these events. Sweet and tasty food items thus add and, at the same time, leave a taste of sweet joy and love. Sweet dishes of different types and styles, adorn the tables and uplift the mood of the entire gathering. Therefore, the bakery industry has its handful, and endeavors vigorously and continuously to come up with unique bakery items.
Speaking of bakery items, they are of many types. Cakes, biscuits, macaroons, doughnuts, cupcakes and cookies, all are used to satisfy the sweet cravings. But one that stands out among them is the pie. A pie can be of any taste. They can be sweet, salty, meaty and can have many tastes as well. Therefore, this proliferation in choice makes them the ultimate go-to dessert. Hence, the popularity they have.
But the pies are very delicate. They can go easily stale, if not properly preserved. Their outer crust can break and make the whole pie look like a mess. As bakeries take orders from places which are far off. They have to pack the pies very thoroughly so that they won't go stale. This requires packaging that does not get damaged easily and is made of high-quality materials. Therefore, to overcome these problem bakeries use pie packaging boxes.
Social Media Advertising for Businesses:
As the digital age is in full swing, marketing a product is not that difficult anymore. Social media has proven itself to be the game-changer. For centuries advancement in technology has always been the ultimate driver of civilization. This allowed people to indulge in things other than collecting food. Hence, social media is the product of that advancement of technology. It allows people to indulge in socializing without leaving the comfort of home, or office. Thus, the entire social experience is changed by the emergence of social media.
Any bakery, or any industry as a matter of fact, with a digital presence, can increase its business engagements well beyond than what it was able to achieve before. Therefore, social media has its pros and its cons as well. But the pros are so many, that they decisively outweigh the cons. The contours of many industries have thus been changed by the emergence of social media.
The Influence of Social Media on the Packaging Industry:
Social media is a living breathing reality and not an imaginary idea in an innovators mind. It has its own world. Traversing which can lead to any path one desires. You want to start a business; you can do that on social media. Or if you want to start a blog; So, you can do that on social media. You want to impart education; you can do that on social media. Hence, each and every aspect of human social life can be replicated on social media. Therefore, bakeries having active social media accounts are more prosperous and their business is reaching new heights as well.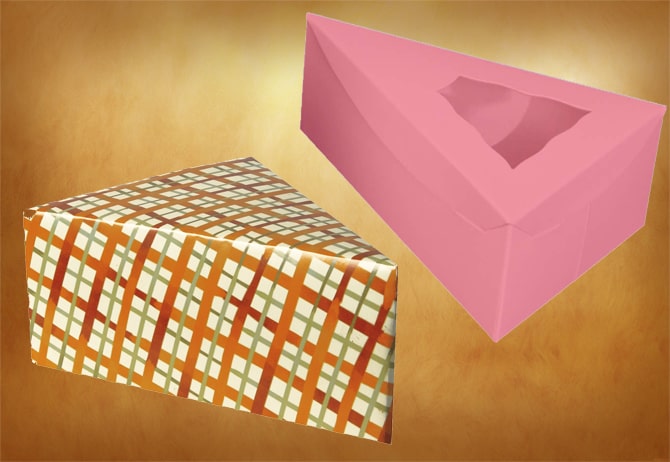 On the contrary, those bakeries with dormant or no social media accounts are lagging behind the rest of the world. The same is true for box manufacturers. As bakeries need box manufacturers, and box manufacturers need bakeries as their customers. Hence, this co-dependence creates a plethora of opportunities for many manufacturers. And those manufacturers which are on social media, are the first to notice and grab it. Thus, they stay ahead of the curve.
Opportunities on Social Media:
Marketing is essential for any business to survive, let alone sell its products. Hence, it is indispensable and cannot be done away with. Therefore, social media provides the best opportunities for marketing a business and a product. Pie packaging boxes thus can be marketed effectively on social media. They receive a reach, which otherwise, they cannot reach with traditional marketing strategies. Also, new and unique messaging can quickly reveal to the world through social media. Hence, opportunities are profound, but the will to find and exploit them should be there.
Boxes Keep the Pies Fresh:
Coming back to the pies. As the material used to manufacture a pie box is eco-friendly, thus it is not affected by inclement weather and helps in keeping the pies fresh. Therefore, pies can travel a long distance and still be fresh, as if though they have just been taken out of the oven. Hence, pie packaging boxes, through social media, can be easily marketed and keeps the pies fresh over long journeys as well.